Recognized for proprietary AERO screening technology that maximizes PVC recovery rates and reduces scrap sent to landfills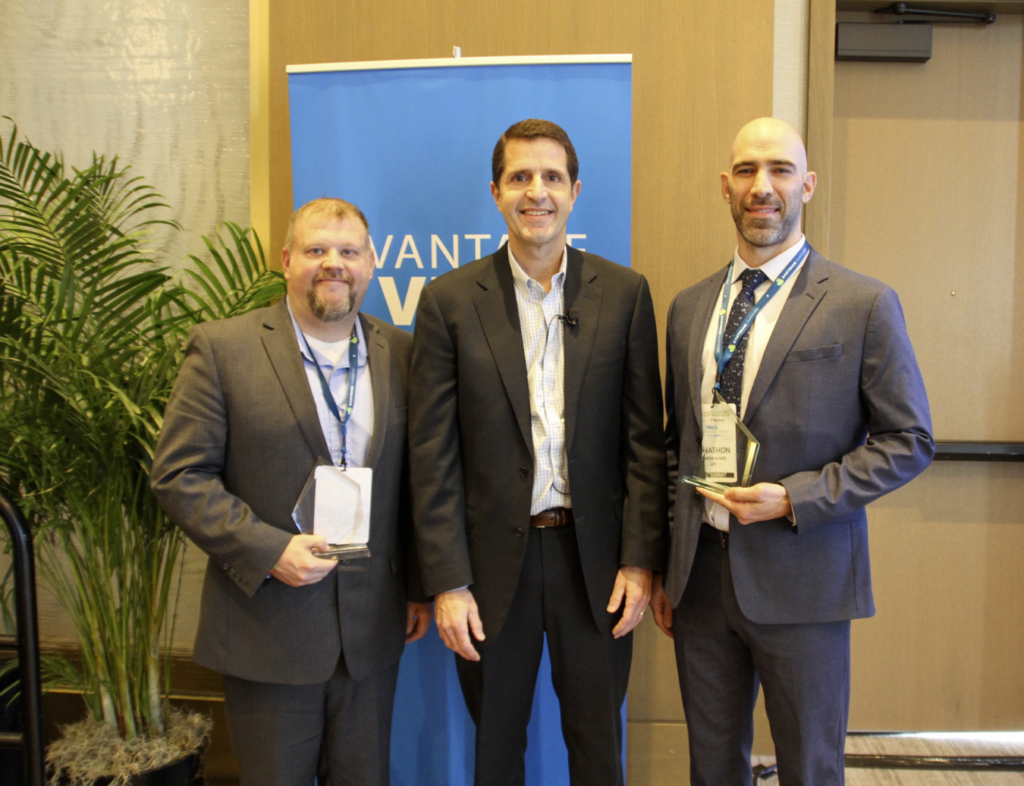 Lisbon, Ohio, January 18, 2023 – The Vinyl Sustainability Council (VSC), a voluntary member-based organization advancing sustainability in the vinyl industry, presented its annual Recycling Award to JP Industrial Products (JPI), a privately-held plastic recycling company specializing in PVC reprocessing.
The VSC's Recycling Award honors US-based recyclers and manufacturers finding new solutions and markets for PVC end-of-life or scrap materials, increasing the use of recycled vinyl content in their products, and partnering with companies in take-back programs.
The award recognizes JP Industrial for its proprietary AERO Screening Technology, which captures and reuses PVC material traditionally lost in the recycling process. The technology converts byproducts into a high-grade PVC fraction for reuse into various applications – particularly in the building products sector.
To date, JPIs AERO technology has prevented more than 100 million pounds of PVC scrap from ending up in landfills.
As a member of the Vinyl Sustainability Council, JP Industrial joins more than 50 organizations in tracking, reporting, and advancing sustainable performance in the vinyl industry, focusing their efforts on resource efficiency, health and safety, and emissions.
"There is a portion of waste created in the recycling process, and limited technology available to capture that waste efficiently," said Jamin Pastore, CEO of JP Industrial. "With supportive vision from forward-thinking organizations like the VSC, companies like ours will collectively continue to drive progress in sustainable practices for the customers and regions we serve."
The VSC's Recycling Award is a significant achievement for JP Industrial, underscoring the company's long-term commitment to environmental responsibility. By promoting sustainable practices, reducing its carbon footprint, and developing innovative recycling technologies, JP Industrial continues to set the standard for the vinyl industry.
About JP Industrial
A division of the JP Capital Management Group, JP Industrial is a multi-faceted plastic recycling company that continues to expand its business model to serve a growing customer base. Over the past three decades, companies have turned to JPI for their recycling and lean manufacturing needs. State-of-the-art facilities, unbeatable customer service, and decades of experience have allowed JPI to provide its partners with tangible solutions for various projects. For more information about JP Industrial, please visit www.jpindustrial.com.
About the Vinyl Sustainability Council
The Vinyl Sustainability Council (VSC), founded in 2016 in partnership with the Vinyl Institute, is a collaborative platform for companies, organizations, and other industry stakeholders to come together to advance the U.S. vinyl industry's contribution to sustainable development. Through its +Vantage Vinyl® verification program, the VSC aims to drive continuous improvement across all three aspects of sustainability – environmental, social, and economic performance. For more information, visit www.vantagevinyl.com.
###