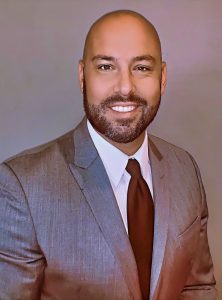 CANFIELD, OH – JP Capital Management (JPCM), a leading middle-market private equity firm, is pleased to announce the promotion of Michael Schneider to President of JP Industrial Products, effective immediately.
"I'm a strong believer that successful leaders make their way through their actions," said Jamin Pastore, CEO of JP Industrial Products. Mike is a selfless leader who values making a positive impact; he has proactively taken on increasing responsibilities while being focused on what's best for our team, customers, and vendors."
Since his promotion to Chief Operating Officer in November 2013, Schneider has successfully managed the company through a period of sustained growth while developing an industry-leading team. Since then, JPI has grown from two regional recycling centers to five nationwide facilities, increasing annual capacity from 150 million lbs. to 350 million lbs. He has been instrumental in developing cutting-edge recovery processes and proprietary technology, all while strengthening focus on operational excellence.
Principal Jim Pastore also commented on Schneider's history with JPI stating, "Michael has always been a valuable asset to our team and exhibits the kind of leadership that influences and incites others. He's a contribution to each of the individuals he interacts with daily; we are very pleased to make this announcement and look forward to the ventures ahead."
# # #

About JP Industrial
A division of the JP Capital Management Group (JPCM), JP Industrial is a multi-faceted plastic recycling company that continues to expand its business model to serve a growing customer base. Over the past three decades, companies have turned to JPI for their recycling and lean manufacturing needs. State-of-the-art facilities, unbeatable customer service, and decades of experience has allowed JPI to provide their partners with tangible solutions for a variety of projects. For more information about JP Industrial, please visit www.jpindustrial.com.
About JP Capital Management
JPCM provides growth capital to companies ranging from $5 million to $100 million in revenue, which have strong management teams and competitive positions within their respective industries. JP Capital owns and operates a diversified portfolio of companies in healthcare, real estate, recycling, manufacturing and commodity brokerage. JPCM also specializes in debt restructuring and company recapitalization. For more information, please visit www.jpcapitalmanagement.com.
.