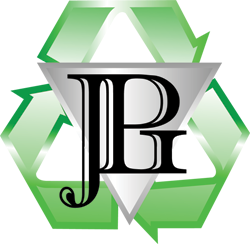 WASHINGTON, DC, Dec 13, 2021 – The Vinyl Sustainability Council (VSC), a self-funded business council advancing sustainability in the vinyl industry, is pleased to have JP Industrial upgrade to Primary Membership status. 
 "We're excited that JP Industrial (JPI) has decided to upgrade to Primary Membership within the Vinyl Sustainability Council," said Jay Thomas, VSC Executive Director. "JPI has been very involved as a V-Cycle Task Force member and their willingness to upgrade their membership speaks to the value they are receiving through participation in the VSC. We look forward to continuing to collaborate with JPI on important recycling programs as well as other programs advancing sustainability within the industry." 
JP Industrial, headquartered in Lisbon, Ohio, is a North American leader in plastic recycling. They specialize in the procurement, reprocessing, and providing a wide assortment of plastic materials for to fabricators and extruders in a variety of industries. JPI is committed to providing North American manufacturers with customizable, full-circle recycling programs in order to fit their individual needs.  
For over 30 years, JPI's focus has been on PVC reprocessing and providing a variety of services ranging from material conversion, technical services, and decontamination.  
"We pride ourselves on our ability to help any company with any and all types of plastic recycling projects regardless of their size or complexity," said Mike Schneider, President of JP Industrial. "We are excited to upgrade our membership with the VSC and to continue to collaborate on recycling efforts and advancements." 
The VSC is open for membership to any company within the North American vinyl value chain from resin manufacturer to product retailer. Members work together to develop and implement best practices and innovation in sustainability leading to continuous improvement throughout the industry. To learn more about the VSC and to become a member, please visit https://vantagevinyl.com/vinyl-sustainability-council/  
 ###
About the Vinyl Sustainability Council 
The Vinyl Sustainability Council (VSC), founded in 2016 in partnership with the Vinyl Institute, is a council created to advance the vinyl industry's efforts in addressing sustainability. The VSC is a collaborative platform for companies, organizations and other industry stakeholders to come together to create a sustainable development path for the industry. For more information, please visit https://vantagevinyl.com/vinyl-sustainability-council/.  
About JP Industrial  
JP Industrial (JPI), founded in 1989 in Lisbon, Ohio, now has operations in Nevada, Texas, and North Carolina. JPI is a multi-faceted plastic recycling company that helps other companies with their recycling and lean manufacturing needs. For more information, visit: https://jpindustrial.com/