Recognized for proprietary screening technology that captures and reuses PVC material traditionally lost in the recycling process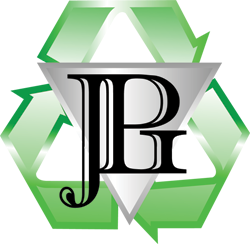 LISBON, OH, Apr 1, 2022 – JP Industrial Products (JPI), a privately-held plastic recycling company specializing in PVC reprocessing, received the 2022 Sustainable Innovation Award in the End of Life category from the Plastics Industry Association (PLASTICS). The Ohio-based company won for its proprietary AERO (Aspiration-Elutriation-Reduction-Optimization) Screening Technology, which converts PVC waste into a high-grade powder that can be used in various applications – particularly in the building products sector.  
Presented annually by PLASTICS, the Re|focus Sustainability Innovation Awards recognize companies driving environmental advances for product design, material sustainability, and end-of-life recovery of plastics. The End-of-Life Award honors innovations that facilitate the recycling or composting of plastic or bioplastic materials, enabling the industry to more efficiently reprocess these materials and increase the volume of material suitable to continue into a second, third, or fourth life.   
Processing hundreds of millions of pounds of vinyl window scrap annually, JPI saw gaps in available technology to capture the abundance of waste created in the recycling process. Aimed at maximizing PVC recovery rates and limiting the volume sent to landfills, JPI is committed to continuously designing and implementing new processing equipment and strategies that capture this material in a reusable form.
"Innovation is at the forefront when it comes to sustainability, protecting the environment, and helping our business partners create margin," said Jamin Pastore, CEO, JP Industrial. "We are committed to continuously adapting and refining our infrastructure and processes to provide our customers with tangible solutions for a variety of needs so that they can focus on their strengths."
About JP Industrial
A division of the JP Capital Management Group, JP Industrial is a multi-faceted plastic recycling company that continues to expand its business model to serve a growing customer base. Over the past three decades, companies have turned to JPI for their recycling and lean manufacturing needs. State-of-the-art facilities, unbeatable customer service, and decades of experience have allowed JPI to provide their partners with tangible solutions for a variety of projects. For more information about JP Industrial, please visit www.jpindustrial.com.
About PLASTICS
The Plastics Industry Association (PLASTICS) is the only organization that supports the entire plastics supply chain, representing over one million workers in the $468 billion U.S. industry. Since 1937, PLASTICS has been working to make its members and the sixth largest U.S. manufacturing industry more globally competitive while advancing recycling and sustainability through education initiatives, industry-leading insights and events, networking opportunities and policy advocacy. To learn more, visit www.plasticsindustry.org and www.thisisplastics.com
###