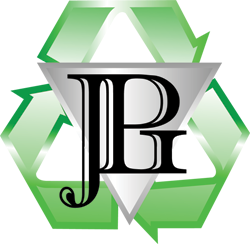 TROY, NC – JP Industrial Products, a privately-held plastic recycling company that specializes in PVC reprocessing, finalized a deal last week to acquire Troy Polymer, a recycling operation with 155,000 square feet of manufacturing space and 21 acres in Troy, North Carolina.
Troy Polymer, owned and operated by Ping Kin Lee, has been an industry-leading custom processor of plastic materials since its founding in 1996. In this time, Lee has grown the operation from four to 20 employees and expanded the company's technical capabilities to a full-array of specialized recycling processes. The Troy, North Carolina operation will be officially known as "JPI Troy."
For JP Industrial Products, the purchase of Troy Polymer represents a response to industry demand for additional capacity and technical expertise in a booming market, as well as a paradigm shift in JP Industrial's strategy for recycling in North America.
"This acquisition is a pivotal moment for JPI; we've expanded our foothold in North America with three additional startups, but this facility marks the first acquisition of a turnkey recycling operation for us." stated Jamin Pastore, Chief Executive Officer for JPI.
"We are beyond excited for this announcement and for the future with JPI Troy," added Michael Schneider, President of JPI. "Ping Kin Lee and Troy Polymer have established themselves as the gold standard in the recycling industry on the East Coast and in the U.S. altogether. The opportunity to acquire this particular operation at this particular moment in the marketplace was a perfect scenario for our group."
The facility will also serve as a strategically-positioned recycling operation to support JPI's growth in the Eastern United States. Plans for the Troy, North Carolina facility include increasing employment from 20 to 50 employees and initiating a multi-year, two-phase expansion beginning with a multi-million dollar investment for proprietary granulation and separation technology to increase capacity from 25 million to 75 million lbs. by year-end.
Ping Kin Lee has agreed to remain with the company as a consultant and technical advisor to ensure a smooth transition of operations and administrative responsibilities.
# # #
About JP Industrial
A division of the JP Capital Management Group, JP Industrial is a multi-faceted plastic recycling company that continues to expand its business model to serve a growing customer base. Over the past three decades, companies have turned to JPI for their recycling and lean manufacturing needs. State-of-the-art facilities, unbeatable customer service, and decades of experience have allowed JPI to provide their partners with tangible solutions for a variety of projects. For more information about JP Industrial, please visit www.jpindustrial.com.
About JP Capital Management
JPCM provides growth capital to companies ranging from $5 million to $100 million in revenue, which have strong management teams and competitive positions within their respective industries. JP Capital owns and operates a diversified portfolio of companies in healthcare, real estate, recycling, manufacturing and commodity brokerage. JPCM also specializes in debt restructuring and company recapitalization. For more information, please visit www.jpcapitalmanagement.com.